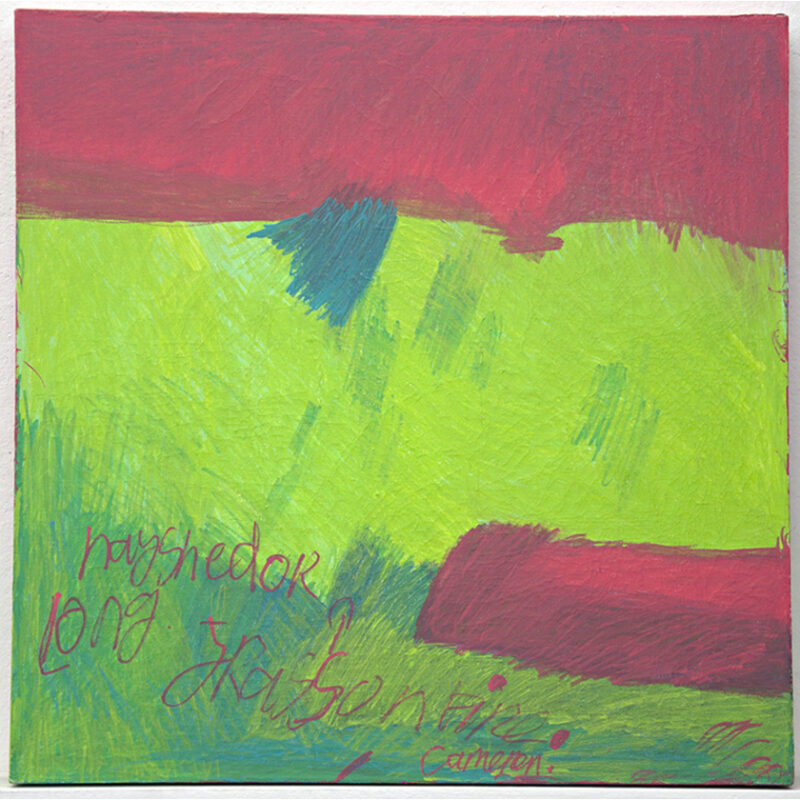 Long Grass on Fire
$450.00
Due to the fragile nature and variable size and weight of ceramic, 3D and canvas works shipping will need to be calculated individually. We recommend local pick up where possible. Please contact us and we will send a shipping estimate and invoice.
Flat rate shipping only available for works on paper, publications and merchandise.
Cameron Gresswell
Long Grass on Fire
2018
paint pen on canvas
61 x 61 cm
CGCV18-0002
© Copyright the artist
Represented by Arts Project Australia, Melbourne
Cameron Gresswell is an emerging artist working in acrylic and pastel on paper. With a strong thematic focus on music, the works depict colourful lyrics, names of artists and bands floating and falling across the page. Often around two brightly coloured records, the artworks give the impression the viewer has a birds-eye view of an active mixing deck. Gresswell has worked at Arts Project Australia since 2016 and has exhibited in Arts Project Australia's annual group exhibitions. His work is held in private collections.