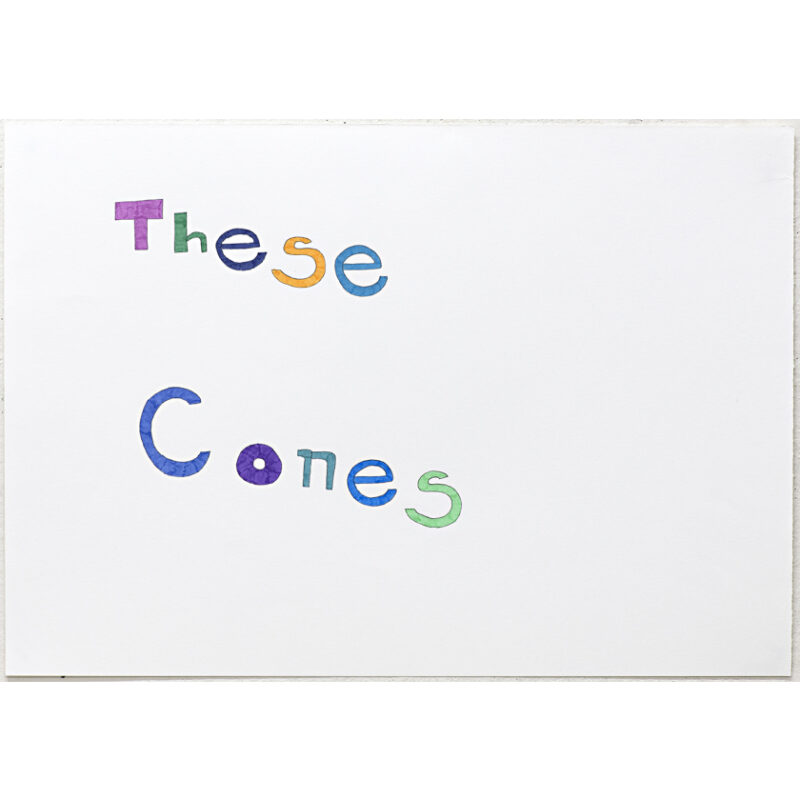 These Cones
$230.00
Boris Cipusev
These Cones
2019
on paper
35 x 50 cm
BC19-0030
© Copyright the artist
Represented by Arts Project Australia, Melbourne
Working in pencil and colour fibre-tipped pen, Boris Cipusev utilises text as core visual material to create vibrant, colourful drawings.
His works are concise and considered, often employing just a few words or word/number combinations. While the viewer encounters enigmatic juxtapositions and poetic resonances, the artworks have specific meaning for the artist: familiar names or figures from popular culture or language from advertising slogans, lyrics or the television. Through his methodically constructed, crisp, balanced works, He transforms the 'noise' of his environment into idiosyncratic, quirky, playful imagery, pushing the words forward with gentle individualism.
Cipusev has been working at Arts Project Australia since 2007 and has participated in numerous group exhibitions both nationally and internationally including Spring 1883, Melbourne Art Fair, Project Ability, Scotland and Gallery 101, Ottawa. Public collections include the National Gallery of Victoria. His work is also held in national and international private and corporate collections.