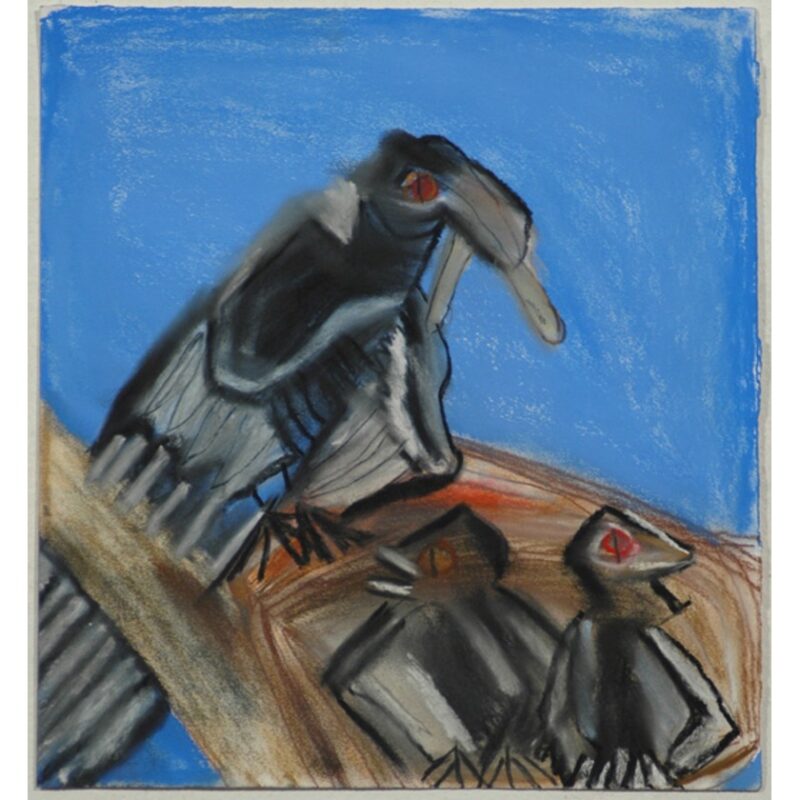 Collingwood Magpies
$240.00
Dionne Canzano
Collingwood Magpies
2009
pastel on paper
38 x 35 cm
DC09-0001
© Copyright the artist
Represented by Arts Project Australia, Melbourne
Dionne Canzano is a mid-career artist whose figurative work embodies veils of blended colour and dry pastel lines.
Thematically, she explores subjects close to her heart, such as Elvis Presley and Australian magpies, as well as wild and domestic animals. Although her works possess a soft, dream-like quality, there is also a wildness to the imagery.
Canzano has worked at Arts Project since 2000 and presented her first solo in 2003. Her work has been featured in numerous group exhibitions and is held the National Gallery of Victoria, as gifted by Stuart Purves, as well as corporate and private collections worldwide.